Staff
Our dedicated staff are here to provide support, compassion, and information to help you through your journey of grief and the celebration of your loved one's life.
Snodgrass Funeral Homes - High River
Snodgrass Funeral Homes - Okotoks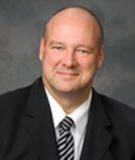 Charles Komm
Licensed Funeral Director and Embalmer
charles@snodgrassfuneralhomes.com
Born and raised in Southern Alberta, Charles began his funeral career in Red Deer in 1989 following in his uncles footsteps. Charles assists in instructing new students coming into the funeral industry through Mount Royal University. Charles and his wife Shari enjoy spending their off time with family and helps out raising funds for charitable organizations. When asked why Charles chose this career, his response was "I just like to be there for the families and help them through a difficult time".