Staff
Our dedicated staff are here to provide support, compassion, and information to help you through your journey of grief and the celebration of your loved one's life.
Snodgrass Funeral Homes - High River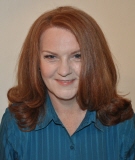 Cindy Mundle
Controller / Accountant
Cindy was born in Calgary and has spent her life in Southern Alberta. She joined the Snodgrass family business as the Controller in 2017. She brings with her 25 years of experience garnered from both Public and Industry Accounting. She considers herself to be a life-long learner and is enjoying this new chapter of her life working along with the rest of the Snodgrass team to support and assist the High River and area communities in a more meaningful way. She has joked about naming her fur baby "Five Miles", so she can say she walks Five Miles every day. She looks forward to a more balanced and Community oriented lifestyle that will allow her to enjoy golfing, travelling, volunteering and spending time with family and friends.
Snodgrass Funeral Homes - Okotoks